"Google Play music is no longer available". The news hit the music industry immediately. You might be wondering why Google Play Music Going Away? What are the best music streaming apps for android and iOS devices?
Why is Google Play Music no longer available? It's been replaced by YouTube Music. YouTube music is owned by Google, so the new app is essentially a new, updated, and rebranded version of Google Play Music. YouTube music will be free to use, but there will also be a premium subscription for £9.99/$9.99.
However, if Youtube is not your favorite channel and you are looking looking for Google Play Music Alternative in 2021, look no further. We've put together the best available alternatives that will serve the music streaming needs of a common user.
When you think of cloud-based audio storage, it's safe to say that Google Play Music will spring to mind. However, in a world of increasing competition between music streaming providers, it's no longer enough to just be the biggest. The cloud platform allows users to stream music for free by creating playlists that are supporting high-fidelity music files.
Best Alternative to Google Play Music to Stream Music
The best alternatives that support Android and iOS platforms that can stream audio tracks are:
Amazon – Personal Music Streaming App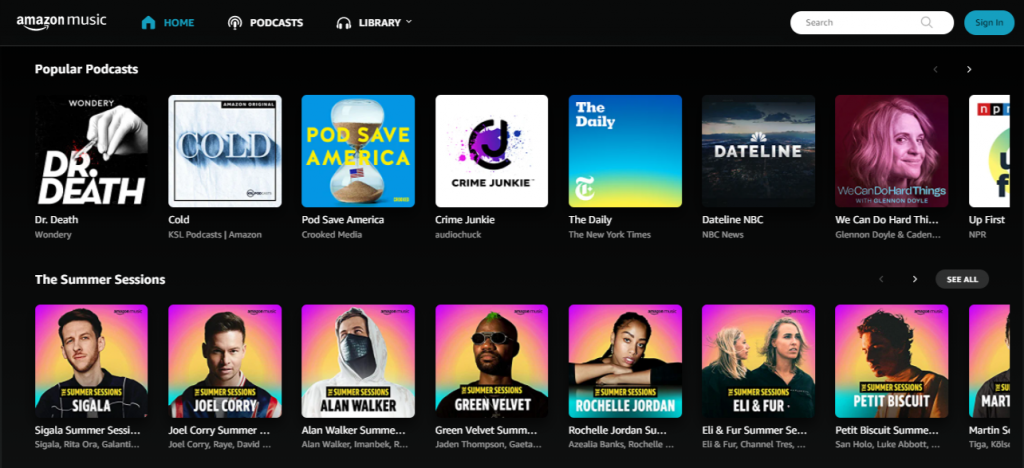 Amazon music streaming is a famous free app that boasts a collection of 60 million songs. It offers purchase options. The app supports the MP3 file format. The hi-fi music can be played if you have a premium subscription. Right now, the app supports song collection with 24-bit, 192 kHz streaming. The user support and free downloading are available at the Play Store. The subscription is available at $7.99 per month.
TIDAL – High Fidelity Music Streaming App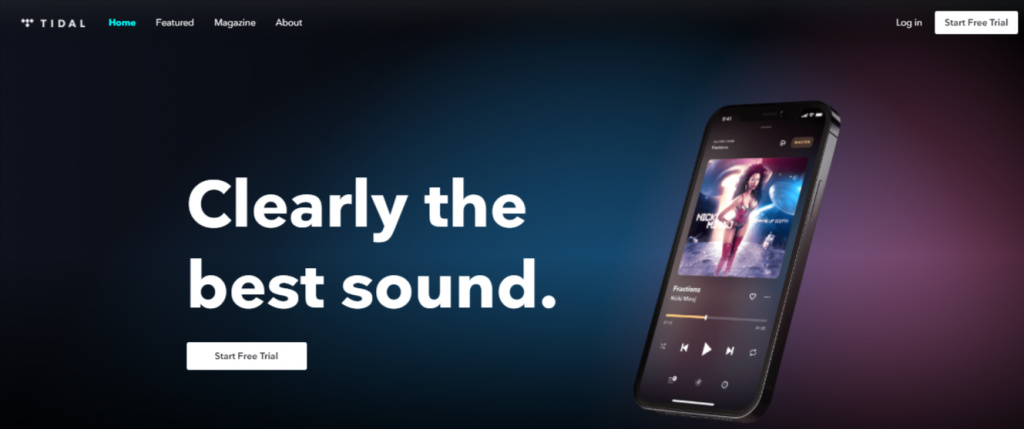 Music lovers like to use this app as it supports the Flac and OGG files. The app provides access to millions of CD-quality, lossless, and hi-res tracks. Though the app is not marketed so much like other commercial apps yet it has some powerful features like arranging online Podcasts with high resolution. The app allows you to upload music files and create playlists. The user can also enjoy offline listening to songs using this app.
The monthly pricing for Tidal high fidelity music streaming app starts with a $10 per month individual plan, HiFi Individual – $20 per month, Premium Family – $15 per month, HiFi Family – $30 per month (up to six members), plus additional plans for first responders, students, and other groups.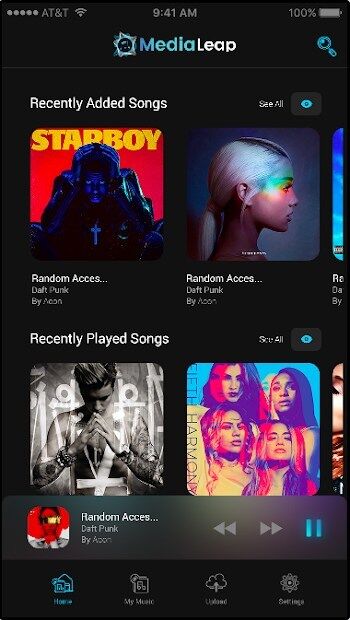 The new cloud-based locker service app has already become very popular among mobile users. The app is available on Google Play Store and Apple Store for free. The user has 1TB of free space to save their favorite songs. Moreover, the music locker service app allows users to share their favorite songs with friends and family members for free.
If you are searching for what does Media Leap have in store for 2021? The podcasts, albums supporting FLAC file types are available and music lovers can listen to their favorite tracks effortlessly. Media Leap App is designed to cater to the needs of music listeners in online and offline mode.
The free cloud storage allows users with ample opportunities to listen to music by experiencing lossless audio. The playlists created will be stored for a longer period and you can keep adding space. If you require more than 1TB of space then a monthly and yearly subscription plan is available. The paid versions provide some added features. There are many cloud storage for music listener in 2021. You can use the free feature or can pay for the more advance features.
Media Leap lets you upload, stream and sync your music on multiple devices supporting various audio formats including hi-fi formats such as FLAC. This App is available on Google Play Store,
SoundCloud- Google Play Music Alternative

SoundCloud is one more app that is becoming popular. SoundCloud app offers a huge collection of the latest songs from independent, small, and new artists. It has a massive collection of various types of music including Hi-Fi music.
It has the traditional streaming service stuff with a monthly plan of $9.99. However, SoundCloud also has a huge collection of songs from independent, small, and underground artists. It's one of the streaming apps that is providing tough competition to YouTube in the US market. Listening to free music and podcasts is an amazing experience using this app. However, the latest tunes can be listened to only if you have a paid plan.
Pandora – Best Replacement for Google Play Music Offline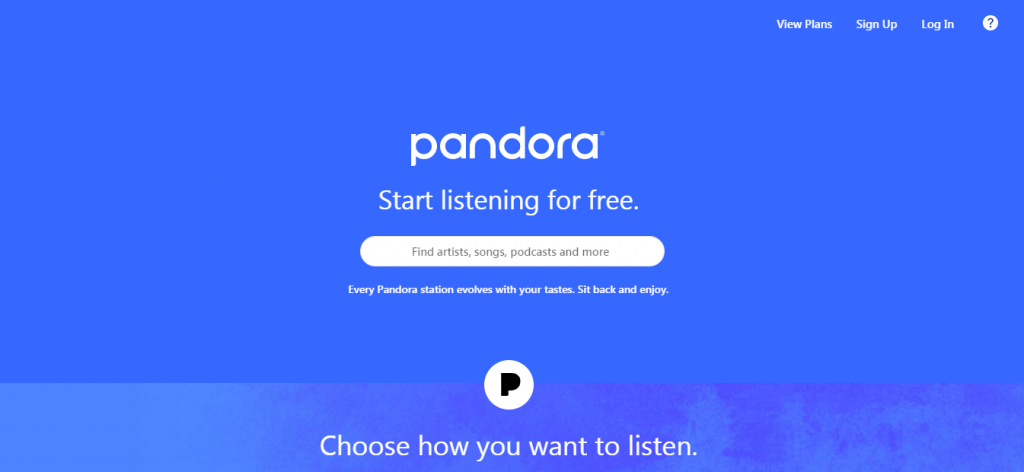 Pandora is almost like a YouTube music app.It has an ad-supported free tier feature to promote the music albums. The app allows you to do dynamic personalization by adding discovery features to access new generation music. The latest version of the app allows artists, stations, playlists, albums, songs, and podcasts. The app can play on-demand tracks with an effortless listening experience. Offline listening is possible in the latest version of the app.
Depending on the plan, you can get a free trial of 1-3 months. However other plans like Pandora Plus – $5 per month, Pandora Premium – $10 per month, Pandora Premium Family (up to six members) – $15 per month, Pandora Premium Student – $5 per month, Pandora Premium Military – $8 per month are also available.
Deezer – Alternatives to Google Play Music

If you are fond of listening to songs continuously then Deezer is an outstanding app. However, to stream hi-fi music and podcasts, the app doesn't support advanced features. The features like live radio, SongCatcher, and playing lyrics attract the listeners.
You can listen to CD quality tracks using this app with a full song download option. There are approx. 56 million tracks including 400,000 podcasts and internet radio stations.
The app offers a streaming quality of 1,411kbps and is compatible with various platforms. Offline music listening is made available in the free version. Lyrics can be added for acquiring the best streaming output. The premium version is available with a monthly plan.
Primephonic – Best FLAC Player APP on Android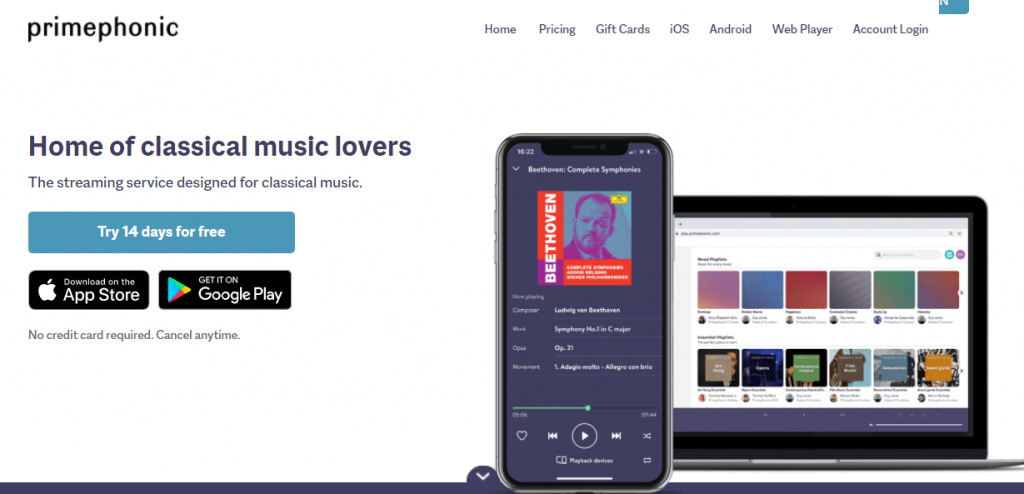 Primephonic App is one of the best streaming apps for listening to classical songs. The online library has more than 3.5 million modern and traditional classical tracks. They can be downloaded to listen in an offline mode. The app can stream 24-bit FLAC music.
The app allows you to do high-resolution music streaming that maintains good CD audio quality. There's no free version, but you can try the service for 14 days before signing up.
What Is the Primary Requirement of a Cloud-based Locker Service?
The virtual place allows you to configure the audio tracks that you can listen to via an Android or iOS app. The use of digital locker services has increased to 350 million users as compared to 229 million users in 2019. As the demand for streaming apps is increasing, the expectations of the users have increased. Some of the required features are:
Free Services – The common users like to create a playlist and upload the albums of their choice. They don't need much space. Hence, they look for apps that are providing free services for a lifetime. Media leap is one of the upcoming apps that is providing 1TB free space.
Virtual Storage – One of the major benefits of cloud computing is mobility. The locker services provide the flexibility to tune to your playlist from anywhere. When you are traveling or going out of the internet zone, the streaming apps allow you to listen to your favorite tracks.
Scalability – The cloud-based software can easily handle the data stream of thousands of lockers. The apps allow you to stream hi-fi music tracks with diversified file formats like MP3, OGG, and FLAC. The big bonus is the distinct advantage of being able to accommodate your entire existing music library, playlists, and likes.
No Need for a Backup Plan – If you are using a streaming app then a regular update of the music tracks and backup is required. The cloud lockers have an automatic update feature. The backup is provided as part of the service. The data will always be stored safely.
Access to Advanced Features – Normally, the data streaming apps support the MP3 file format. Hi-Fi streaming is a rare feature for streaming apps. One of the reasons for Google Play Music to come to a close is its inability to support hi-fi audio files that are in Flac or OGG format. Usually, a high-resolution streaming app requires more than 320kbps like the Tidal and Media Leaps app is providing.
Transfer Your Playlist to Media Leap App
Above all, the easiest option for the users that were using google play music is to switch over to another music streaming app. However, the alternative apps we will mention in this post, can effortlessly allow you to transfer your playlists..
Other music apps can start the migration process by downloading the files. After downloading the music tracks, you can create the playlist on personal cloud music locker & streaming app like Media Leap or Tidal or any other app.
Once the playlist is created, you can upload your music tracks and manage your playlists. By using the Google migration tool also, you can transfer your playlists to other apps. However, the method of migration varies from one app to another.
Steps to Transfer Your Playlist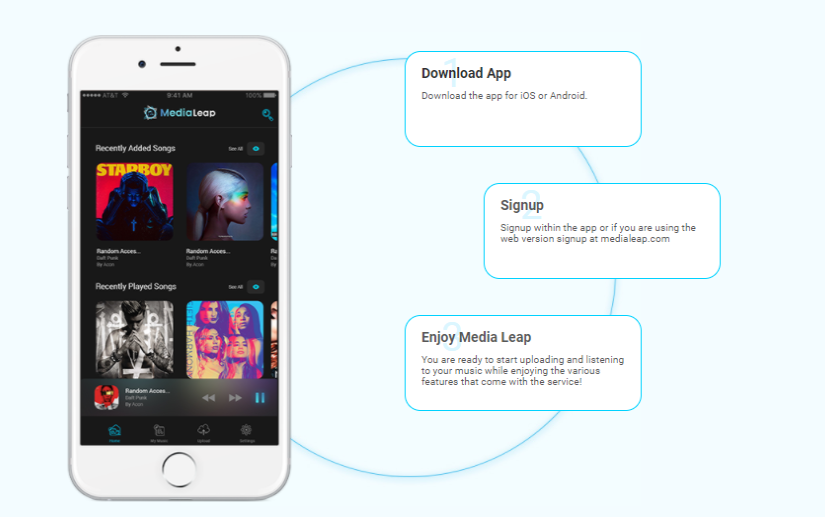 Download the Media Leap App
You will see a transfer button in the app that will initiate the transfer of your Play Music history, playlists, uploads
You'll get an email and notification once the transfer is completed.
The new app will also start showing updated recommendations based on your likes/dislikes and playlists
Later on mass edit/delete additional features added to the functionality of the App. You now have the ability to delete an album or multiple albums, delete artists, delete genres and mass edit and delete songs in playlists.
Transferring Playlists Between Music Streaming Services – Remember
You can check the advanced features of the app like platform support, uploading method, music track management, and so on. The streaming apps aim to serve two types of users: listeners and artists Both have specific requirements. Choose the category before downloading an app for you!
The online music locker services provide free or paid space where you can store music tracks that can be listened to online or offline. If you are a common listener who is looking for a hi-fi music listening app, then choose an app that is providing a big space for file storage.
Another feature of a streaming app is looking for the uploading mechanism as individual track uploading will take a long time. An app like Media Leap allows you to upload audio files in one go.
If you are using it to listen to FLAC music, then choose an app that supports Flac music files. The features like shuffle, forwarding tracks, and mixing of tracks can enable listeners to tune to their favorite music.
Tips to Trick Out Your Personal Music Streaming
The music streaming apps are becoming trendy when it comes to listening to hi-fi music. To make the transition smooth and seamless, add value by choosing an app that offers the best streaming features. Some of the must-have features of a music listening app are:
The app must support multiple platforms like Android, iOS, and Windows. It must have easy to download features on devices like smartphones, smartwatches, tablets, laptops, PCs, etc.The app should support multiple file formats like MP3, Flac, and OGG.
The app must have multiple song uploading facilities in one go. This will save the time of the user.
Cloud storage will allow users to tune to their favorite tracks even in offline mode.
The app must have the ability to discover the stored tracks and create playlists by editing and changing titles.
Podcasts are an integral part of a streaming app. Your app must support high-resolution superior quality podcasts.
Some of the users look fr the radio feature. If you like to listen to music on the radio then choose an app that can be tuned to radio stations.
All together, we can say that you need to search and screen the available option that can match your music listening requirements. Here the smart work will help you choose the best app in the market.
Important: In our opinion, an app that allows you to create multiple playlists offering huge space to store tracks providing support to different music files.
Forward Path
To wrap up, we would say that the idea of developing a music streaming application is indeed profitable as moving music files to cloud-based storage is a modern choice. Integrating the above mentioned features will surely increase downloads and fan following of the app.
Media leap takes a big leap in cloud music player streaming by allowing you to upload your music and listen to it online via a web browser, mobile app (both iOS and Android) and download music onto your devices allowing for offline listening.
It will contribute to generating new revenue possibilities and ranking on the Google Store. Media leap was launched in December 2020 and is already gaining popularity among music listeners (both Android and iOS device users). After Media Leap launches its new app for iPhone and Android users, they can tune to FLAC, MP3 or OGG music and listen to high fidelity music.
For the music admirers, who like to use the virtual platform by keeping their device memory free, transferring their music files to the cloud is much easier now but the quality matters the most. And while picking one of the locker services, you should know that music files can maintain quality with high modulation capacity (signal/ noise ratio).
These music storage services can also limit the amounts of storage you can use and charge accordingly. However, the times of all these concerns may be gone forever once you try, Media Leap App with 1TB free space. Stay tuned with us to know the updates on the app.